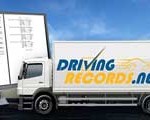 DrivingRecords.net maintains a secure network of direct-to-DMV interfaces that delivers the most current driver record data. We simplify the complex and varied data formats and deliver a standardized, easy-to-read and understand report, Driving records are available for all 50 states and Canada, with most records available instantly.
Driving Records are available to all types and sizes of businesses including the Transportation Industry, Logistics Companies, Insurance Agencies and Transportation Screening Bureaus.
Online Driving Records from all 50 states, DC and Canada

Order instant Driving Records 24-7

DOT and Trucking  Compliance Approved

Driving Records from the DMV

Driving Record  Monthly Monitoring

PSP Reports FMCSA 

CDLIS – CDL Information System

Batch Ordering

Monthly Billing
By accessing driving records directly through DrivingRecords.net, employers can reduce the risks associated with negligent hiring and potential liability that may result from putting the wrong person behind the wheel of a company vehicle.
We do not offer driving records to individuals for any purpose.  IF you are looking for your own driving record please contact your state DMV.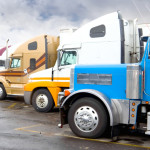 Fleet Alert is online service that provides powerful ongoing driver record monitoring that can help you manage employee risk more effectively. Automatically monitor your employee's driving records on a monthly basis. Our Fleet Alert system will automatically check for new violations, DUI or DWI convictions, license suspensions, revocations, and approaching license renewal dates.
Fleet Alert will reduce employer liability and ensure that only eligible drivers operate your company and/or personal vehicles during company time. By proactive notification of adverse driver behavior, you can aggressively address those problem drivers and make sure company compliance is maintained.
Get DMV Driving Record Alerts On:
New Violations

Convictions

Revocations

Suspensions

Expirations

Renewal Dates – Exp and Med Cert
The Commercial Driver's License Information System (CDLIS) is a nationwide computer system that enables state driver licensing agencies (SDLAs) to ensure that each commercial driver has only one driver's license and one complete driver record.
CDLIS allows employers and their agents to comply with FMCSA requirements ( § 391.21-391.27), by searching within the "Commercial Driver's License Information System" for any prior licenses, current CDL and up to three prior licenses held by a CDL Driver.
CDLIS Information includes:
Present Jurisdictional State and Driver's License Number 

Name 

DOB 

Social Security Number Match 

Up to Three Previously held CDL Numbers 

AKA Information
Program" icon="icon-truck" id="itab4″]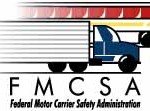 Federal Motor Carrier Safety Administration's (FMCSA) Pre-Employment Screening Program (PSP). The program helps carriers make better informed hiring decisions by providing online access to a commercial driver's five-year crash and three-year inspection history from the FMCSA Motor Carrier Management Information System (MCMIS).
The PSP record displays a snapshot in time, based on the most recent MCMIS data load to the PSP system. A new snapshot is uploaded approximately once per month.
Why order a PSP Report?   FMCSA believes that making this driver data available to potential employers, industry service providers, and drivers will improve the quality of safety data and help employers make more informed decisions when hiring commercial drivers