Federal Motor Carrier Safety Administration's (FMCSA)
Pre-Employment Screening Program (PSP)
The program helps carriers make more informed hiring decisions by providing secure, electronic access to a commercial driver's five-year crash and three-year inspection history from the FMCSA Motor Carrier Management Information System (MCMIS). PSP records are available for commercial drivers and companies conducting pre-employment screening.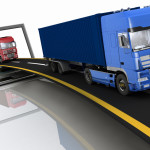 DOT Number
Number & Date of Crashes
Number of Injuries
Number of Fatalities
Carrier Name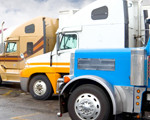 Driver Inspections
Driver Out-of-Service Inspections and Service Rate Hazmat Inspections
Hazmat Out-of-Service Inspections and Service Rate Vehicle
Out-of-Service Inspections and Service Rate Inspection Details
Violation Summary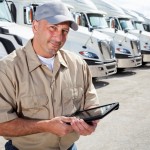 Data from the Motor Carrier Management Information System (MCMIS) is uploaded to the PSP system approximately once a month. This is a 'MCMIS data snapshot'. The date of the most recent MCMIS data snapshot is available on the bottom of your PSP report. Reporting times vary by state. If you do not see a crash or inspection that you expected to see then you may consider accessing your PSP record again approximately a month after the snapshot date printed on your PSP report.
The cost for the each FMCSA PSP report is $10.00 + your current TR Information Fee.
There is NO Enrollment fee.  That is a savings of $25-$100 a year that you would normally have to pay the FMCSA. [/tab][/tabs]
How to get started.
1 – Fill out the PSP Acknowledgment Form – Click Here – Fax to 407-650-2988
2 – Each employee/driver must fill out the PSP release form.   – Click Here
Just like driving records the prospective employer cannot obtain background reports from FMCSA unless you consent in writing.  Please keep this form on file in case of a FMSCA audit
PSP records may be requested solely to conduct pre-screening of potential operators and only with the operator-applicant's written consent.  You cannot pull a PSP Report on a current employee.